1 Comments:
Wow, your KnitPicks sweater is really moving along! Can't wait to see it in person! :-)

Subscribe to Post Comments [Atom]



Tuesday, October 10, 2006 I had my lovely (looooong) report about the Fall Fiber Festival about 80% written this morning when

*blink*

power went out then on again

And it was lost, because I seldom save these posts.

Poor me. Lucky you. It was probably too long. I'll try to get it posted tomorrow. In the mean time, here is how much sock you can knit while at a festival if you are using Spirit Trail's fabulous sock yarn.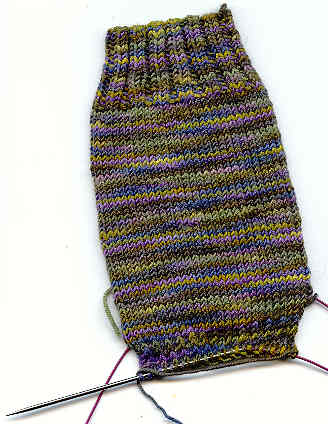 And here is another slice of my happy Knit Pick Fair Isle!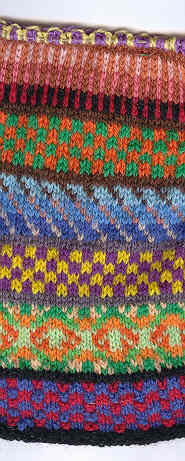 This is one fun sweater to knit. I'm on the first pattern in the second chart. My goal is 6 rounds a day on days when I can knit - 1 round on the others. Let us see where this gets us, hmmm?

And if you want to see a picture of the Story Telling Lady (a.k.a. HerHighnessness, MOI) go check out Jane's blog. posted by Bess | 1:45 PM
---