1 Comments:
I hear Regia is a nice knit. On Addis - even better!

Subscribe to Post Comments [Atom]



Saturday, August 19, 2006 Just a pop-in to wonder at the mystery of the right yarn with the right needles. I have knit for over a week on the Auction Sock #1 and have only just finished the cuff - and I hate the yarn on the needles and I hate the needles in the yarn.

So yesterday I switched over to some Regia on #3 Addi Turbos and though I spent plenty of time enjoying the back country roads through New Kent and Charles City counties, I also have this much knitting to show for it!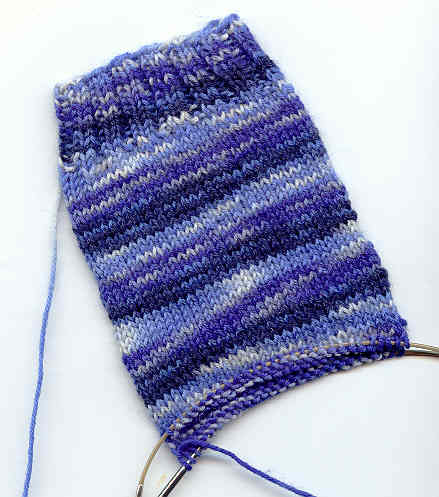 posted by Bess | 10:32 AM
---