2 Comments:
Loving that Lorna's Lace's colorway! And I see that you've become quite innovative and are scanning your socks -- how handy that they flatten out so nicely! ;-) Someday soon when I get my act together you'll even have a digi camera to use!

Now, how do you do your cast-on for the toe-up socks? Provisional? Turkish?

You are such an enabler!!! There were several TNKs that left B&N with the Spin Off magazine. Hoping to make sheepy puppets! Jane

Subscribe to Post Comments [Atom]



Thursday, June 15, 2006 Sock toe ...

on it's way up.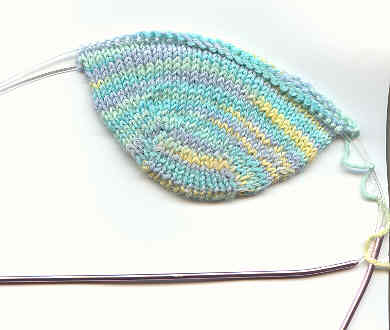 posted by Bess | 9:52 AM
---