2 Comments:
What lucky students those will be to have you to draw them further in! Have a wonderful day, dear!

By the time you see this, your class will be over, so I am hoping it was a marvelous one. It had to be a winner with a teacher such as you ;) And congratulations on being top billing for the upcoming spring fiber festival!

Subscribe to Post Comments [Atom]



Friday, March 10, 2006 I'm was up and out early this morning so I could finish the handouts - which are nicely finished, thank you - and I'm going to be up and out even earlier tomorrow to teach my class. Though B said I didn't have to be there at crack-

0

-dawn I'm going to go in anyway just to get my juices flowing, my heart pumping. I'm ready for some high energy excitement. Of the fiber sort, of course.

The boxes are packed, the handouts are done, I have a little syllabus in one of those tilted acrylic picture frames. The kits are bursting with goodies. I'm as ready as I can get.

So - with nothing more to do but get a good night's sleep and a good breakfast, but knowing there won't be time to blog tomorrow I offer you this view from Mossy Point - the north tip of the east woods, looking across Paynes Island to where the rest of the bald eagles like to live.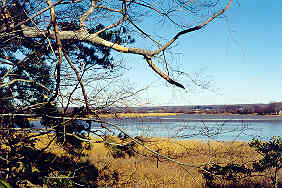 And as I was cleaning out the huge drawer full of photos in my office today - part of the Great Clutter Clearing Project - I stumbled upon my all time favorite Weekly World News headline. You know these folks as the ones who brought you such great captions as Baby Born Pregnant!, Batboy found in Cave! and Clinton shakes hands with Alien!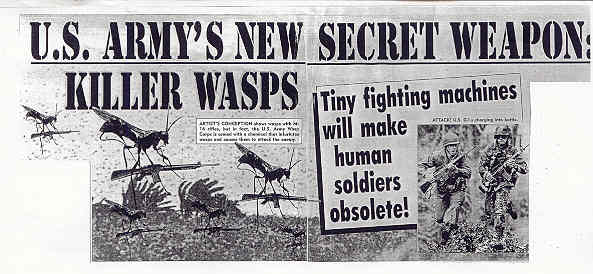 There are a bunch of sweet memories tied up with this bit of yellowed newspaper but the warmest one was when I had snuck back into the grocery store to actually purchase Weekly World News and heard my favorite county supervisor comment from behind me that he was glad to see the caliber of reading material the county librarian was drawn to. Of course, once he saw this headline, he too agreed, it was a keeper.

He's long gone now, but he was one of the great men I have known. One of the gifts I've received over the years.

Be back on Sunday. posted by Bess | 5:00 PM
---