3 Comments:
Oooooo! I love that merino -- so pretty! Impressive sock you've knit -- will it get a mate?

Well, Dear Bess, the Corriedale may look "squashed", but I'm thinkin' toque! (Esp. as it's still -5C here and snowy.)

You rock!

You're right, Margaret - that is - it would be a fabulous toque. Just knit on bigger needles. I've knit up the finer yarn swatch on #6's and it came out in St.St. at a perfect 5 spi - just what I'd hoped for. The big difference was how much more fun it was to knit the yarn with the needles it wanted me to use.

If there is enough left over after a sweater, though - absolutely - some kind of hat.

Subscribe to Post Comments [Atom]



Tuesday, March 21, 2006 I thought you might like to see some of the projects I've been working on. Here is the ab-fab superwash merino top I spoke of in the previous post. Wouldn't you like socks made of this lovely stuff?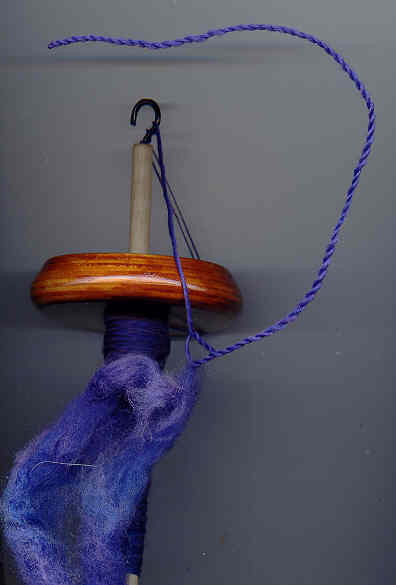 This is the corriedale fleece spun thick (and rather poorly - thick wooolen is still hard for me to spin) but worst of all - knit on the wrong needles. It looks squashed. The plan is, now that I've recorded it's status as a failure, to rip it and re-knit it on 9's or even 10's. Not that I want a bulky sweater but just to see what it would look like knit at the right gauge. This is about 4.75 spi - counting the cable. I suspect it would be a straight 4 spi if it were in stockinette.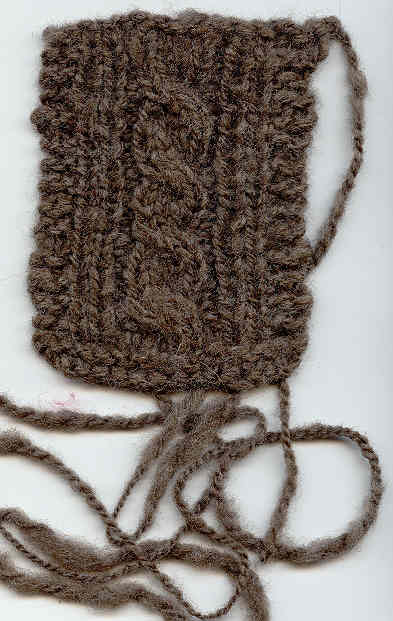 And here is the Orange Opal Sample Sock - or ooss for short. My 'ooss' sock. The scrunchy texture doesn't show up all that well in a scan and in part I am only displaying it to prove that I do actually knit garments now and then - not just swatches.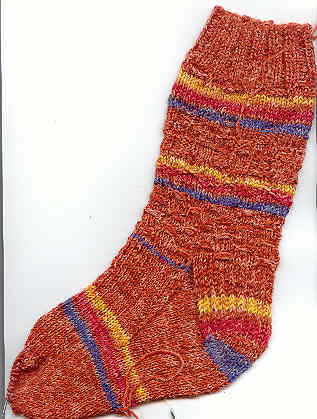 There is another almost-swatch of the corriedale but spun better and finer and knit on size 6 needles. But would you believe it!?! I couldn't find a single circular 5 or 6 needle this morning. I haven't a clue where they are hidden and will have to turn out my entire stash to find them. I know I have 2 lengths of #6's and I'm sure I have them in #5's as well. But it's not that the needles are lost that worries me. It's the question, "What UFO's lurk in dark corners, secreting my knitting needles from productive activity?"

Spring Clean time must be up ahead. posted by Bess | 10:30 AM
---