3 Comments:
WOWIE ZOWIE, this is absolutely gorgeous, sugar! Way to go!
XOXO
Martha

Oh wow! You really have doing boucle down to an art! Bee-yoo-ti-ful!! (See you on Saturday!)

Your boucle' is amazing! It was so nice to see you today.

Best, m

Subscribe to Post Comments [Atom]



Monday, September 26, 2005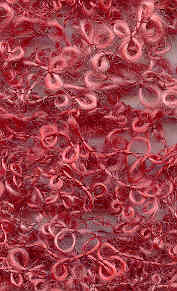 Here's the azalea pink mohair and silkboucle.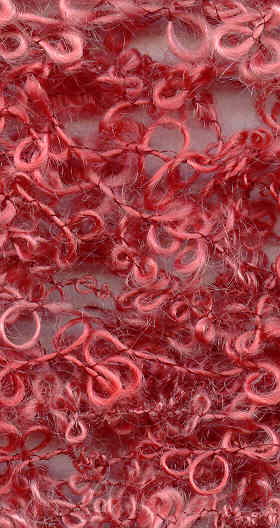 Here's a closeup of the yarn. You can see the burgundy silkthreads wrapped around the core loops. Eventually I'll gain the skill to make those plied threads more even but for now, they're good enough. posted by Bess | 10:17 AM
---