3 Comments:
What a cutie! In that first photo, he sure looks like he knows he's gonna get a bath... :-)

He's so adorable. It's amazing how fast puppies become Dawgs.

Aww... He's certainly learning fast how to really be a dog.

Subscribe to Post Comments [Atom]



Monday, June 27, 2005
CuteLittleBabyPuppyPhotos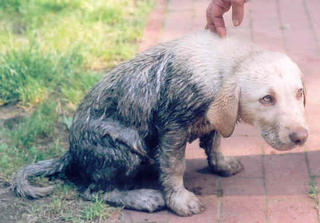 And you thought I had a yellow lab. Here's Capt. Jack just backfrom a trip through the marsh.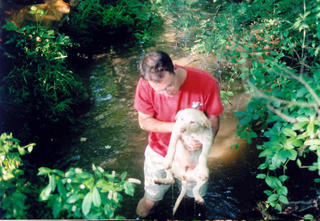 It takes a really good friend to see you get all the mud off. Here is LD with Capt. Jack in the snake pool. This is a favorite spot of mine - just below the culvert that carries Jacob's Gut beneath the lane. Usually the little snake lies in the bushes to the right, but we haven't seen him for a month.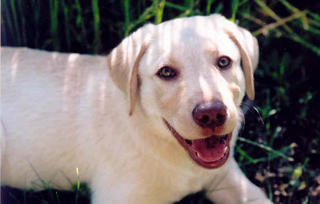 Here's a happy dog. Smilin' Jack, for sure.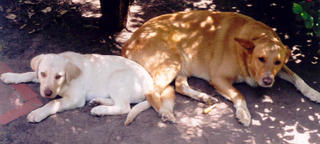 This is what true friends do at the end of a long hot day. posted by Bess | 4:33 PM
---