1 Comments:
Well, if I am not as lucky as you, I am nearly so, for I have someone like you to spend fibery weekends with over the summer... LOVE YOU!

Subscribe to Post Comments [Atom]



Tuesday, May 10, 2005 Sometimes I feel so sorry for everyone in the world who isn't me. I am one of the luckiest people ever born because I get to live out here in the country, in Virginia, overlooking the river, and in May, I wake up inside a jewelbox world of gold and emeralds and sapphires. The sun rays stream out of their blue heaven, through the rich golden green of young leaves and scatter all over the ground like some liquid soul balm. In the afternoons I can stand in the green fields and watch the Wheat Dolphins leap high into the blue blue air, hunting, as dogs are ment to do, scurrying mammals who hide and lurk. I can stroll out to Robert's Landing and gaze out over the three creeks that assemble into the bay behind Paynes Island, before slipping out into the river. Ebony and ivory feathers of Mr. and Mrs. Bald Eagle blazon the path ahead when I start down the lane that leads up to my house - or out to my praying place. Along the marshy banks of Jacob's Gut I can sit and listen to the chorus of frogs accompanied by the splashes of my dogs as they cool their bellies after a splendid chase through the woods. The red winged blackbirds tune: doodleloo do do dooo seems like musical raindrops falling all around me.

I know there are other splendors, in other places, which other people enjoy, but I wish I could bottle up the joy that living here brings me and ship it out free to the rest of the world. To be filled with glory and beauty and splendor, with peace and calm and oneness, to feel like your very feet grow out of the soil and your arms and head really float in the clouds, is one of the times when we come closest to God. Imagine a whole month of days where walking out your front door puts you there!

How glad I am I took Monday off. I always do, of course; take the day after a frenzy of fiber filled fun off. I would be useless at work anyway. No point in trying to fake it. It is far better to stay home and ground myself. Besides, this year I need more time with BD and that's just what yesterday was full of. We didn't really do anything, other than take some glorious walks in the May Magic. My throat is almost well, but it's still too raw to talk much. He got a full report of the weekend, but not much other chit chat. In the early afternoon he read to me from David Copperfield till I fell asleep. There was a little time to spin on the wheel, and more time, in the late afternoon, when we both sat in lawn chairs in the front yard and watched the puppy. I spun on the spindle some then and he studied maps for a project he's working on. In the evening I cooked him a yummy veggie dinner.

The June issue of National Geographic has a nice quote from him on the page about the settling of Jamestown, as well as a complimentary credit to him on the map on the facing page. We got 3 copies of that issue in yesterday's mail, but the ink is so stinky I couldn't really read the article. Of course I took a good look at the quote and beamed proudly. This guy is so cool.

All day things were floating back up to the surface and becoming memories for me as I thought about the MSW festival. I remembered so many wonderful people who spoke to me. V, from the '04 KRRetreat who promised to email me and even visit. LWLY, who got such a beautiful new haircut. M, who has a weekend place down here and who made sure to stop in at Spirit Trail to say hello. Each time someone swam into my consciousness I would feel the happiness all over again.

The other thing I did was spin on HeyBaby. Oh My Goodness - I am SO out of shape. I haven't spun on her in months. I had to set her aside while I worked on TheWeddingDress and I didn't really feel like spinning lace weight mohair - which was what was on the bobbin - after January. I spun a tiny bit of it, but it just didn't seem to be what the soul was longing for. Of course, now that I have 3 new empty bobbins I can start up something new! which I did - and that is when I realized my fingers need to get back into the spin of things. They are very clumsy - far more clumsy than when they spindle spin. I sat down with some of the Bag-O-Color and filled half a bobbin with red magic. I realize now I need to change back to the longer drive band and the bigger whorl - which I shall do this morning - but I also need to spin more. (Poor me, huh? nothing like needing to do what you want to do.)

And so I shall. I shall spin up yards and yards of colored mohair/wool blend and when I have just a Heap-0-Color I will knit something special with it.

Below is something I was putting together last week. I can't, for the life of me, figure out why - but I'm sure it has something to do with wanting a Golding Spinning Wheel.


Things you could spend $10,000 on.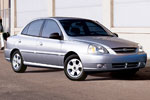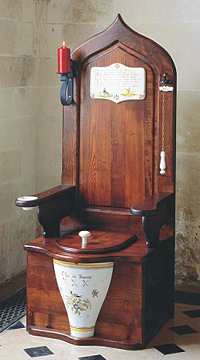 One night at this hotel.




Several sips of this. posted by Bess | 7:33 AM
---