7 Comments:
Wowee! Such beautiful yarn and fiber. And the bag is simply stunning.

Hey.
Fabulous yarn & fiber (excellent colors!). Cap'n Jack is such a sweet prince. Love that bag too.
XOXO
Marfa

Can I come back as one of your dogs, too?

Your haul looks lovely lovely lovely!
XOXOX

I don't know if I love the fiber pictures or the puppy pictures better! They're both great! Jane

1. Like children, sometimes one wishes pups/kitties would never grow up!

2. Fabulous yarn/fibre! I am drooling as I type...

Oh, love the way the bag turned out! Cap'n Jack is just too wonderful and obviously loving his life as one of your very lucky dogs. He's a fine little hunk o' dogflesh indeed. Girl sends her cooing approval too.

Oh Bess, I would love to play in those piles of beautiful colored fiber too!

Subscribe to Post Comments [Atom]



Wednesday, May 11, 2005
Photos from Maryland


I forgot to take a camera so I only have photos of the effects of Maryland.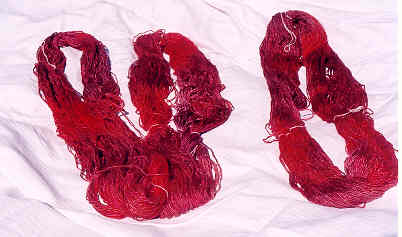 The beautious silk yarn from Spirit Trail Fiberworks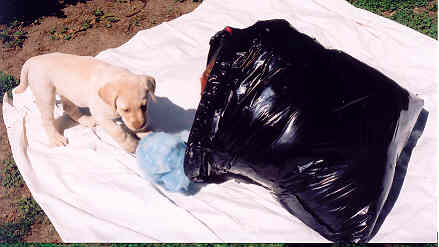 What's in the bag, mommy?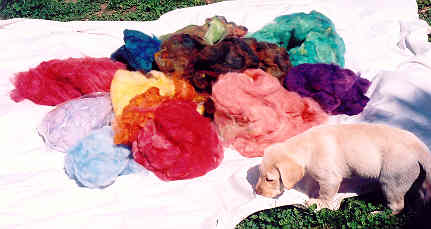 Oh! Pretty Colors!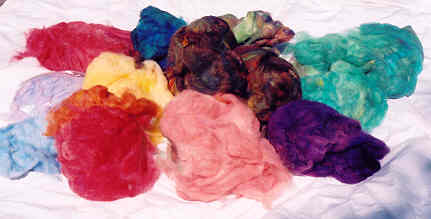 A closer look at Liberty Ridge mohair/wool blends.

Catherine points out our similarities and just to prove it - here you see our matching chairs. That white background makes such a foil for bright colored yarns, doesn't it?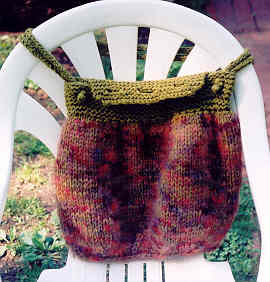 The Spring Fling bag unfelted . . .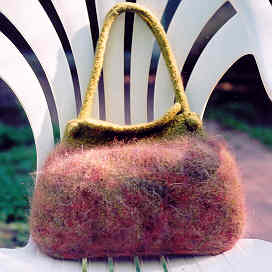 and felted. posted by Bess | 7:50 AM
---