6 Comments:
What a sweetie! He's adorable (so are your other two dogs, but that puppy!)

Awww... Your adorable doggies/puppy send a smile to my heart, but hearing BD is doing great sends an even greater one.

He's beautiful!!! I'm a picky amateur judge of dogflesh and he is just a lovely, chubby blond baby! Love the bone structure, even in his baby form you can see he's going to be a fine, sturdy Lab boy. I hope our new baby is as fine a specimen, he comes home next Tuesday. My parents looked at his "baby pictures" on the breeders' website and pronounced him a fine Boston, so I hope their venerable judgment is sound.

Okay...I'm smitten!

Okay, I'm smitten! :-)

I am overwhelmed by puppy-lust! What a cuttie! I can't wait until I can have a dog again!

Subscribe to Post Comments [Atom]



Wednesday, April 27, 2005
More puppylove
"What is this thing?"
"I don't know, sniff it and see."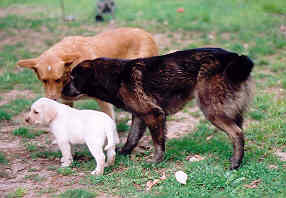 "Yuck!"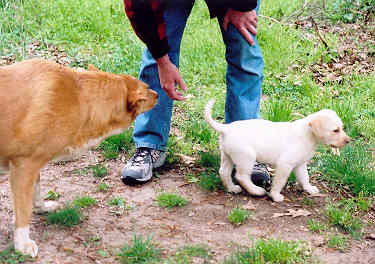 "I'll be your friend!"
"GRRRRRRRRR"
"HMMMMM"
"How could they do this to me?"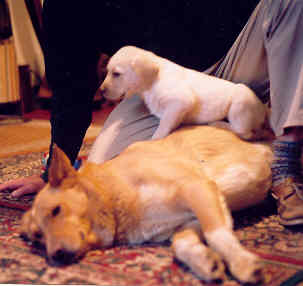 Mama's boy.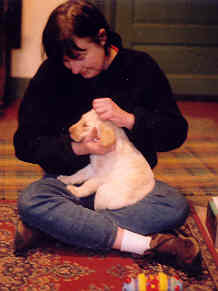 posted by Bess | 4:35 PM
---