2 Comments:
Last long weekend till May?? Huh? Don't you folks have Good Friday off?

Lucky! I don't get Presidents Day OR Good Friday off. My next three day weekend on the company's dime is Memorial Day.

Subscribe to Post Comments [Atom]



Friday, February 18, 2005 Hello Friday! Sweet delicious gift day, forever a red colored day for me, full of the promise magic possibilities, restorative hours, opportunities for rich happiness.

Well. Isn't Bess in a good mood today? Yep yep yep. Today is the beginning of the last 3 day weekend till Memorial Day and I intend to wallow in this delicious idle down time. It's just too bad that we use up our 3 day dalliances just when the weather begins to ease up beyond all chance of getting a snow day holiday. In the 29.75 years I've lived down here, we've only had one serious snow storm in March. It was so serious and so unexpected that now, when you sigh about the passing of winter, people shake their heads and warn that "You can still get winter in March", but the truth is, we know we're past all point of hope.

Well Rats. KR forums are down today. (Yes, I multi-surf when I'm on-line in the a.m. It's the only way dial up can be endured.) That ought to get me through my morning routine in a jiffy.

Anyway, I am skippingly ready for a long stretch of time to devote to self. I plan to knit. (of course) and to sit down at my wheel for the first time in months, and to pick up the little Bosworth spindle and twirl a bit of blue faced leicester, and to read and to cook something new. And to go off with BD to Richmond to pick up the stereo system that has been in the repair shop. Nothing like riding in a car for 3 hours, for some solid knitting time. Of course, these are all just plans. Time will tell if I really get to do all this stuff.

The cooking, though, is a must. I haven't really gotten my serious think about where I am going time with myself yet. When I've had the time alone I've been too durn tired, and when I have not been too durn tired I've been ... well, not spending it quite and alone. I feel as if I'm winging it this year, without any clear goals to work towards. Nevertheless, I did make a modest commitment to return to my WW goal weight and to that purpose I also promised myself to cook one new recipe from my WW cookbooks each week. I suspect I am not alone when I confess I have bought many more cookbooks than I shall ever cook from. I tend to make the same dishes I already know how to make because I am efficient with them and swift, plus, I probably have those ingredients in the kitchen. But I'm bored with all the healthy dishes I've memorized. If I don't add some new recipes to my repertoire I'll probably fall back on the old standbys of grilled cheese and ice cream when I'm tired and getting home late. (I am not one to worry about osteoporosis, no, not I)

Since I have all these cullinary and diet wise promises sandwiched between soft covers, I am determined to cash in on them. Delicious, filling and nutritious food? Alright, give it to me. I've cooked two new recipes so far; one a bust, one a success. What constitutes a successful recipe? It's a dish that not only I like, but also one, about which BD doesn't say "Is this one of those Diet things?" The Boeuf Bourguignon was a spectacular hit - rich, piquant, a real company dish. The lentil soup was way too vegan tasting to please me. It was in the Best of Weight Watcher's Magazine, just in case you were curious.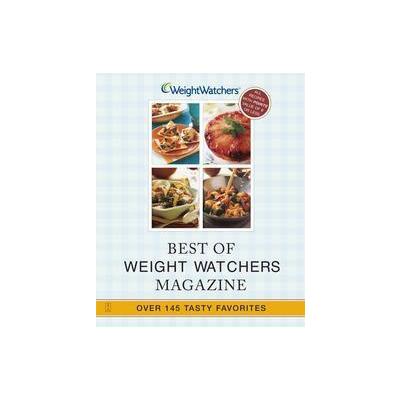 So, along with getting back with my wonderful TthePT and her magic performing exercises (I am already taking up less space in the world and feel like dancing even when the muscles are tingling), I am sharing the adventure with BD via culinary investigation.

On the fiber front - I will take the photo of the Wool of the Andes tam this a.m. and post it late in the day. Alas, I am too old for tams. They are darling hats, fun to knit, fabulous for showing off just a little bit of stranded colorwork knitting skill, and, of course, they are traditional designs. I am sad to say, though, that this particular hat shape accentuates all the effects of time and gravity on my face. I will knit more of them, but they will all get given away. boo hoo for me, but really there are many other wonderful hat shapes out there I can wear, so I am not all that sad about it. And the upside of this admission is that once I put the hat on and saw how awful it looked on me, all desire to knit a suit to match it melted away like snow in the sunshine. Whew! No great loss, without some small gain.

Instead I will think about those silk and mohair harem pants I plan to knit out of Jen's wonderful Spirit Trail stuff.

And with that I shall totter off to work. posted by Bess | 7:40 AM
---