0 Comments:
Subscribe to Post Comments [Atom]



Wednesday, January 26, 2005 This thing is taking way too long to load so I'm deleting some of the photos. I'll work on photo posting as time permits. Sooner or later I'll get it right.

Here is the Bride as she promanades through the reception. Groom is just out of sight so I cropped that part of the photo.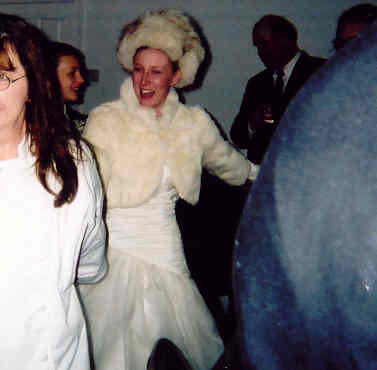 posted by Bess | 5:14 PM
---