4 Comments:
I vividly remember that perilous walk, my dear! I believe that "scared shootless" covers the subject. Thanks for sharing those pics - brings back the lovely memory of visiting you and BD and your wonderful habitat.

Never forget that I am...
LWLY

Bess,
The photos are a perfect balance to the Polar Express wind & cold we have here in Philly this evening.
Thanks for posting them - they made me sigh & smile in addition to the many "aaah" sounds that escaped from my lips.
XOXO,
Marfa

Oh, *sigh*... wishing I was there (and it looked and felt like THAT) right now...

Bess, thanks for the lovely summer via photo! It's -10C here and to be colder (though sunny!) tomorrow...True Canadian winter. The skiers are thrilled!

Back to my needles...

TTFN with hugs

Subscribe to Post Comments [Atom]



Monday, December 20, 2004 It's freeeeezing cold down here in the sunny south. While cleaning up the clutter in the living room, preparatory to getting our tree I came across these photos. They are from a few years ago, but feel so much like summer I thought I'd treat everybody to some seasonal time travel.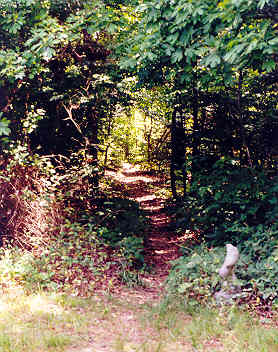 This is the magical entrance to a woodsy path that will take you down to the pier.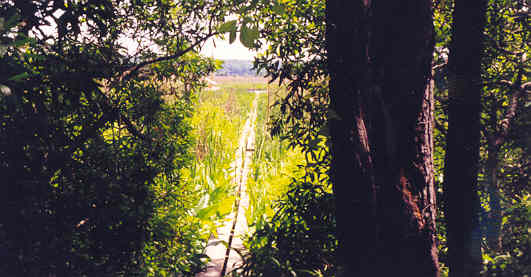 At the end of the path is another forest doorway, out onto the marsh.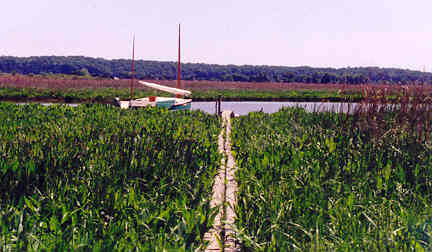 The pier takes you out to Jacob's Gut and the boats. Just think, LWLY made that intrepid walk down the plank one summer. You're a sport, LWLY!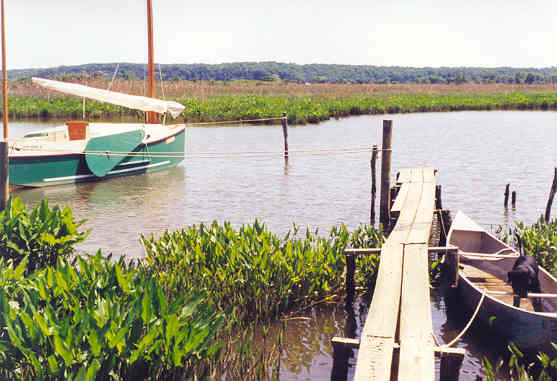 At the end of the pier you'll find a choice of boating opportunities. In the canoe is Ike the Dog. He was with us only 4 short years but he filled our lives with a special magic. posted by Bess | 1:05 PM
---