2 Comments:
oh, i like it a lot. gorgeous color combinations.

Thankee thankee. I like the colors too.

Subscribe to Post Comments [Atom]



Monday, September 20, 2004 Here's a photo (at last!) of the blue merino hat with the cormo brim. This is the disaster hat that was supposed to have a boucle brim on it and get entered in the MS&W show. Instead it gets to go to Montpelier.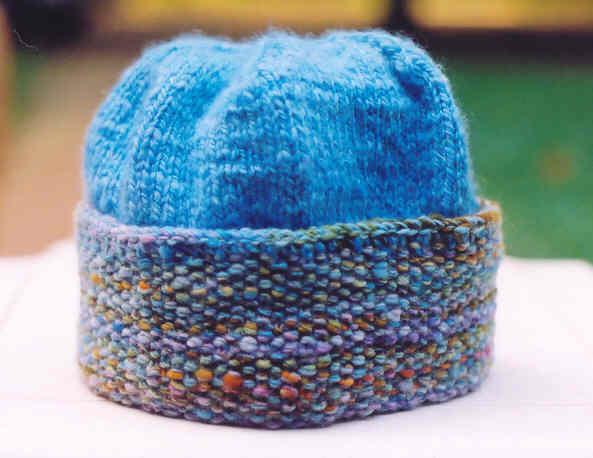 posted by Bess | 11:24 AM
---