1 Comments:
Blogger now works in conjuction with Hello and can post photos as part of your entry - you might look into that for the Pioneer blog... it's how I got my photos of knitting stuff on!

Subscribe to Post Comments [Atom]



Saturday, May 29, 2004 Well - Here are some little sketches that are supposed to be posted on the Pioneer Story chapter I entered today - only - that blog doesn't have photo capabilities. I'll have to read up on it, but I'm here at work, where the scanner is, so I'm going to just load these pictures now.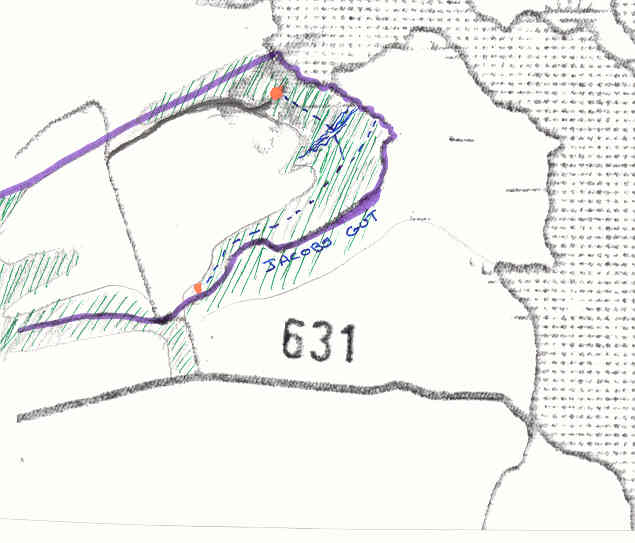 Here is a little map of the place. The thick black line on the bottom is the tar road. The next line is Jacob's Gut. It forms the boundary of the farm, as do all the other purple lines, though they are not waterways. The dotted blue lines are the paths, out to Mossy Point and Home Point. The thicker grey lines within the farm show the old road – now abandoned but what we used till 1983. The two orange dots represent the campsite and the house site.



And here's a sketch of how I remember the campsite.


posted by Bess | 3:00 PM
---