0 Comments:
Subscribe to Post Comments [Atom]



Tuesday, July 22, 2003
Photos!!


Here are my spinning students! Aren't they great? They've been spinning about an hour.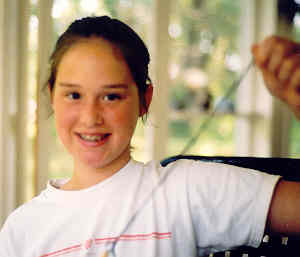 And here are the rovings I dyed the week before last. These photos include the rovings I dyed to match the silk I bought in England.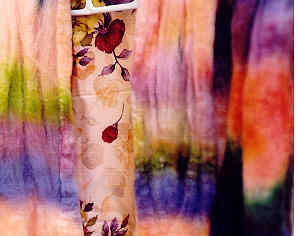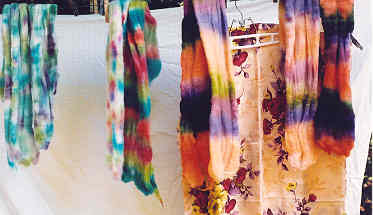 And here are some photos of the studio. Al Fresco Studio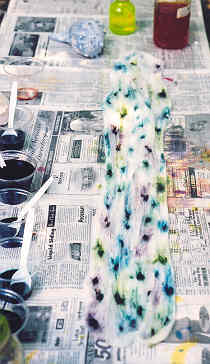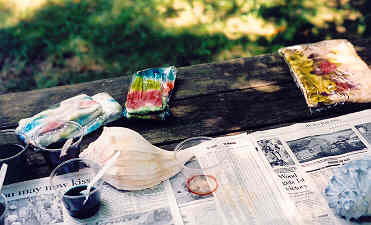 And if you were to visit me by water - here's how you'd get there.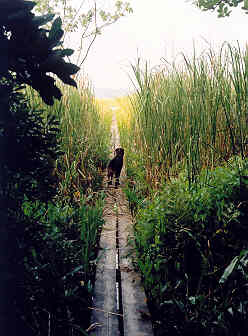 posted by Bess | 4:37 PM
---